You want to listen to music from the phone or computer. For this reason, we had the trouble of searching and downloading MP3 in advance and now we can listen to music from almost any environment without downloading any music. For this, we have to pay a small fee. What is the best digital music platform in this field? Spotify, YouTube Music or Apple Music? Read, make the decision yourself!
With Spotify and become active in the YouTube Music recently joined the ranks of Turkey was another newcomer to the Apple Music competition. Even though it's just up the road, the platform behind Google seems to make you sweat your competitors.
Prior to YouTube Music, Google actually had a music platform. The company, which offers this service to its users under the name of Google Play Music, now continues with YouTube Music.
NUMBER OF USERS
Spotify has over 40 million music tracks and 87 million users pay for it. On the Apple Music side, the number of paid subscribers reaches 56 million, including 45 million songs. In other words, Apple Music is one click richer than Spotify in terms of music database. However, Spotify has a significant advantage when it comes to registered subscribers.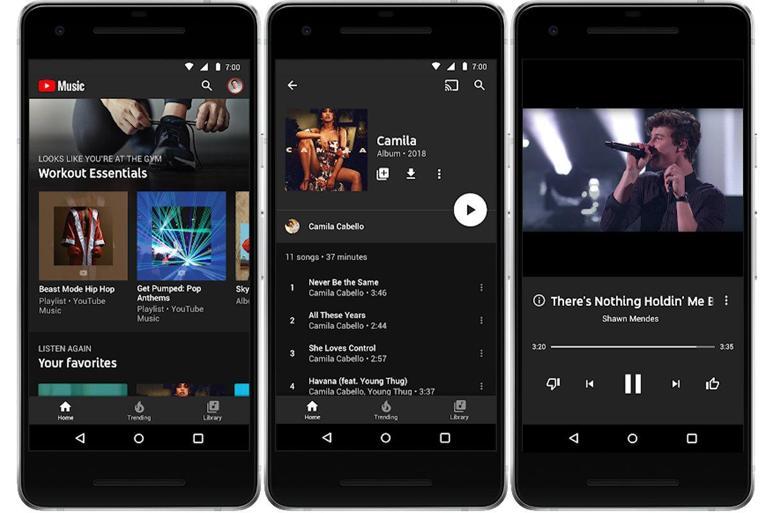 What about YouTube Music? How many users of YouTube Music have not been announced by Google? However, in 2018, Google Play Music has 7 million registered subscribers.
INTERFACE AND ACCESS
Apple Music has a user-friendly interface and we can find everything very easily. When we first enter the library, we have access to songs, musicians' names, albums and downloaded music tracks. When you scroll down the screen a little bit more recently called Recently Added folder welcomes you. For You, the folder you've come to the music tracks recommended by Apple's editorial team. This list differs according to your listening pleasure. The results are also quite successful.
The first thing that stands out in Spotify's interface is that it is in night mode. The platform that serves in this mode when it first comes out can be said to appeal to the eye. In the Home tab, users can easily access the most recently played music and suggested music, while the Search and Library section is next to it.
YouTube Music's home screen includes favorites, recommendations and live performances. It may seem interesting to include videos on the hotlist; but of course, this is normal when you think YouTube is behind YouTube Music. Within the library, users can easily access their recorded tracks and playlists, while YouTube Music also has night mode support. However, this mode is much blacker than Spotify.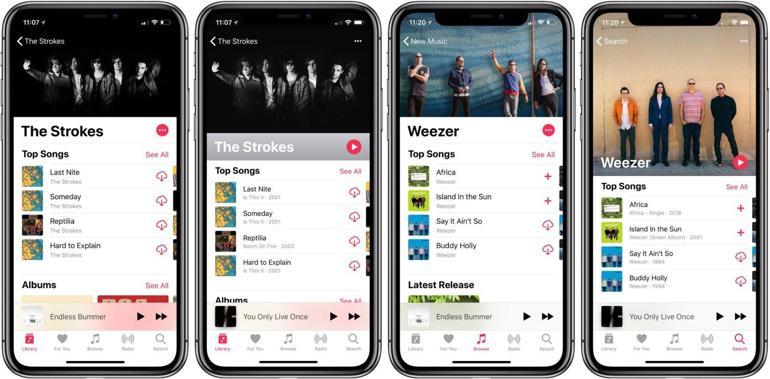 SUGGESTED
Each music platform uses its own algorithms to offer users the recommended tracks. This algorithm uses artificial intelligence technology to determine which songs the user can enjoy based on the music tracks that the user listens in a certain period of time and form the list of suggestions. However, these parts do not always match the user's taste.
Apple Music follows the work directly to the editorial team. The team tries to create the best playlists for the users, on the other hand, the artificial intelligence technology behind the user's taste can bring the most appropriate songs to the screen.
In Spotify, the situation is no different from Apple Music, and the music tracks it offers are often in line with users' liking.
When we come to YouTube Music, things change a bit. Because it is a Google product, Google is based on search criteria in the creation of suggested parts. So, unlike other platforms, Google is relatively more successful in determining what the user likes to listen to. However, since YouTube Music is a new service, a clearer comment can be made over time.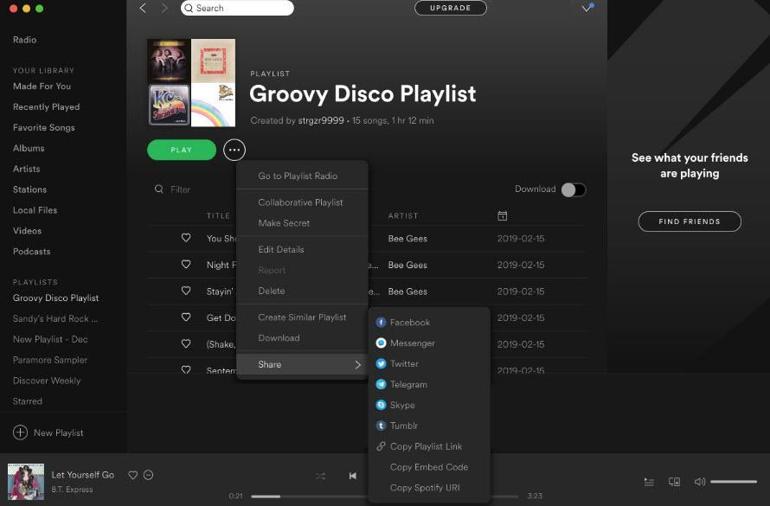 VIDEO AND PODCAST ARCHIVE
The music archive varies from country to country, but in part. Most people don't even notice this change. YouTube Music outweighs others when it comes to video. With YouTube's extensive archive behind it, it takes the platform one step further.
For example, when you search for Elvis Presley, YouTube Music can reach a much wider archive, while Spotify and Apple Music are very weak. Similarly, when you search for Eminem, Spotify doesn't have a single conclusion, while Apple Music satisfies the user in part. YouTube Music has an overwhelming advantage.
When we come to Podcast, nobody will see this content on YouTube Music for at least a long time. YouTube Music would be the wrong choice if you want podcasts.