California startup Jetpack Aviation (JPA) is best known for — you guessed it — creating futuristic jetpacks designed to let you channel your inner Iron Man.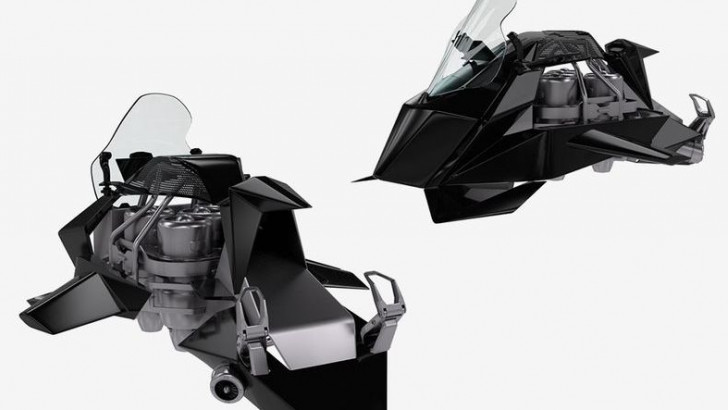 We know Jetpack Aviation mostly from jetpacks. The skill of the company calling out to Iron Man is not limited to these costumes.
The aviation company is already developing a flying car. Apparently, the company has a great knowledge about jet engines and decided to use this information to manufacture motorcycles.
This beautiful engine, named Speeder, has a flight time of up to 22 minutes and a speed of 241 km / h per hour. Anyone who can pay a deposit of $ 10,000 can pre-order for this vehicle at the moment.

With four turbojet engines, the vehicle can carry up to 113 kilograms. The flight time of the vehicle depends on the height and the load of the engine.
The vehicle comes with a choice of kerosene, JetA or diesel fuel. The company says the engine can reach an altitude of 15,000 feet. (Remember that you'll need oxygen at that height. They don't give the engine an oxygen cylinder.)
JPA, in the first stage of this tool will produce 20 pieces. In the commercial / military version of the vehicle will be self-driving and a fifth turbo jet. The ara recreation 'version of the vehicle with four engines and 20 units will be sold for 380 thousand dollars.
JPA also offers a pair of clothes and cap with the vehicle purchased. So from this point of view, you make a few thousand liras profit from the clothing. It is not certain when flying motorcycles will be commercially available. Speed ​​at 241 km / h in Airspeeder