Can you refer any reliable Facebook hacker?
Is there any online FB cracker tool?
Where can I get FB hacking software?
Is there any free password finder?
How can I hack someone's Facebook account easily?
"Hack Facebook" is one of the most searched and hot topics around the Internet, like Gmail hacker. We have prepared a detailed list of how hackers can hack someone's Facebook account easily in just a few minutes and how can we prevent the same.

All the techniques at a glance :
Phishing
Social Engineering
Plain Password Grabbing
Key Logger
Browser Extension Hacker
Malicious Application Hack
Facebook Account Hacker Software
Malicious Mobile Application
Browser Vulnerabilities
Self XSS
Trojan Horses
Facebook Zero Day
To the best of my knowledge, there is no hacking tool. You won't be able to find it anywhere. However, you will find many websites claiming that they are providing free hack tool (either online or offline), but you cannot download the password file without completing a survey. Even after going through a tiresome process of completing a survey, you would have got nothing in the end. These things are posted only withthe intention of making money. Don't waste your precious time in searching such hack tool.
If you want to know how hackers can hack someone's FB account, please go ahead and read the techniques listed below. The most successful method among all of these techniques is phishing. Phishing enables someone with no or little technical knowledge to hack account's password easily in just a few minutes.
NOTE: Some of the techniques listed below are not applicable only to FB but also to all daily used internet websites, such as Google, Twitter, Yahoo etc.
WARNİNG: This article is written with the aim of educating people about how hacking works and how should they prevent it. Please don't use these techniques for malicious purposes.


1.Phishing 
Phishing is the most common technique used for hacking FB passwords. It is very easy for someone who is having little technical knowledge to get a phishing page done. That is why phishing is so popular. Many people have become a victim of Phishing page due to its trustworthy layout and appearance.
How does phishing work?
In simple words, phishing is a process of creating a duplicate copy of the reputed website's page with the intention of stealing user's password, or other sensitive information like credit card details. In our topic, it means creating a page which perfectly looks like FB login page but in a different URL like fakebook.com, or faecbook.com, or any URL that pretends to be legit. When a user lands on such a page, he/she may think that is the real Facebook login page, asking him/her to provide his/her username and password. So, the people who do not find phishing page suspicious are going to enter their username & password. The password information will be sent to the hacker who created the phishing page. At the same time, the victim gets redirected to the original FB page.
Example: John is a programmer. He creates an FB login page with some scripts that enable him to get the username and password information. John puts this fake login page in https://www.facebouk.com/make-money-online-tricks. Peter is a friend of John. John sends a message to Peter, "Hey Peter, I have found a free trick to make money online, you should definitely take a look at https://www.facebouk.com/make-money-online-tricks-free". Peter navigates to the link and see a FB login page. As usual, Peter enters his username and password on it.
The hacking part
The username and password of Peter is sent to John and Peter is redirected to a money making tips page https://www.facebouk.com/make-money-online-tricks-tips-free.html. That's all; Peter's Facebook account is hacked.
Please note that phishing is done by a third person through emails; that is how it happens most of the time. So always beware of phishing emails, else you may lose your Facebook account, or credit card details, or any other sensitive data. Learn more about phishing.
How can you protect yourself against online FB phishing?
Hackers can reach you in many ways; email, personal messages, FB messages, website ads etc. Clicking any links from these messages will lead you to a FB login page. Whenever you find an FB login page, you should note only one thing which is URL. Because nobody can spoof/use Facebook URL except when there are some XSS zero-day vulnerabilities, but that's very rare.
What is the URL you see in browser address bar?
Is that really https://www.facebook.com/ (Trailing slash is very important since it is the only separator in Google chrome to distinguish domain and subdomain. Check out the below examples to know the difference)?
Is there a green color secure symbol (HTTPS) provided in the address bar?
Bearing these questions in mind should prevent you from the hacking of online phishing pages. Also, see the below examples of phishing pages.
Some super perfect phishing pages

Most of the people won't suspect this page (snapshot given above) since there is an https prefix with a green color secure icon and also there is no mistake in www.facebook.com. But, this is a phishing page. How? Note the URL correctly. It is https://www.facebook.com.infoknown.com. So, www.facebook.com is a sub-domain of infoknown.com. Google Chrome does not differentiate the sub-domain and domain, unlike Firefox does.
One can obtain SSL Certificates (HTTPS) from many online vendors. A few vendors give SSL Certificate for Free for 1 year. It is not a big deal for a novice to create a perfect phishing page like the one given above. So, beware of it.

This is a normal FB Phishing page with some modification in the word Facebook.
2.Social Engineering
This is the second most normal method for hacking Facebook accounts. Truth be told, this strategy shouldn't go under Hacking, since much learning isn't required for this technique. I am posting this strategy under hacking to guarantee the rundown of most normal systems utilized for FB account hacking in their particular request. Social designing is essentially a procedure of get-together data about somebody, whose account you have to hack. The data might be his/her date of birth, versatile number, sweetheart/sweetheart's portable number, moniker, mother's name, local spot and so on.
How does Social Engineering work?
Security Question

Numerous sites have a typical secret phrase reset alternative called Security Question. Most normal security questions are :
What is your epithet?
Who is your first-grade instructor?
What is your local spot?
or then again
Any custom inquiries characterized by the client.
Acquiring such data from the separate individuals may give us a chance to hack into their record. Along these lines, in the event that anybody comes to know the response to it, they will almost certainly hack your record utilizing overlooked secret word choice.
Most Common and Weak Passwords
Security Question does not give you a chance to get into others FB account effectively. Be that as it may, setting a powerless secret key could without much of a stretch enable any of your companions to hack your record.
What is a powerless secret key?
A secret key that is effectively guessable by a third individual is known as a feeble secret phrase.
Most basic passwords
Versatile Number
Moniker/Name and Date of Birth Conjunction
Sweetheart's Mobile Number/Girl Friend's Mobile Number – Most of the darlings 😛
Young lady Friend's/Boy Friend's Name – Most of the darlings 😛
Kid or Girl Friend Name Combination
Bicycle Number
Unused/Old Mobile Number
Pet Name
Nearest Person Name (can be companions as well)
Presently, be straightforward and remark here in the event that you are one of the general population who have any of the basic passwords referenced previously. Kindly remember to change your secret key before making a remark 😉
How might you shield yourself from Social Engineering?
Security Question
Try not to have a feeble or natural security question/answer. Hence, it ought to be known just to you. You can set your security question here. Luckily, Facebook has a lockout time of 24 hours before offering access to the person who effectively addressed the security question, implying that the programmer can't go into your record until 24 hours. So you can keep the hacking endeavor by signing in to your record in the 24 hours lockout time frame.
Moreover, FB gives an alternative called "Login Alerts" under Facebook Security Settings. You should include your versatile or email there to get informed at whatever point your record is signed in to another or obscure gadget.
Most Common and Weak Passwords
It is exceptionally straightforward. Change your secret word now in the event that you have any of the powerless passwords expressed previously.
3 Plain Password Grabbing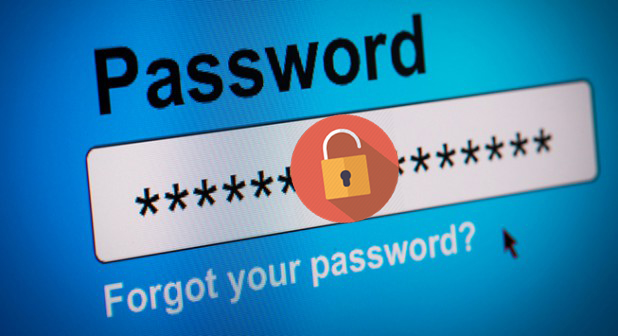 This is another basic technique used to take Facebook client's secret key. A great many people are ignorant of this technique, yet conventional programmers utilize this strategy to hack client accounts.
How does Plain Password Grabbing functions?
In this technique, the Facebook programmer focuses on an especially low-quality site, where the unfortunate casualty is a part and hacks their database to get the put away plain username and secret phrase of injured individual.
How could the programmer/assailant gain admittance to Facebook?
Huge numbers of us utilize a similar secret phrase for FB and furthermore for some poor xyz.com. Along these lines, it is simple for a programmer to get your secret phrase through the low-quality poorxyz.com.
In another situation, the programmer/aggressor makes a site with the goal of getting unfortunate casualty's secret word, so when the injured individual registers his/her record utilizing email and makes a secret key, those subtleties will get put away in the database of the programmer/assailant. In this way programmer gains admittance to unfortunate casualty's record.
Average citizens, who utilize same email and secret phrase for these sorts of low-quality sites, may finish up losing their Facebook account.
How might you shield yourself from Facebook Plain Password Grabbing?
You ought to never believe the outsider low-quality sites. Indeed, even passwords of well known sites, as LinkedIn, are unreliable and defenseless against hacking. In this way, never and ever trust the outsider low-quality sites.
A large portion of the site designers are putting away plain passwords in their database without contemplating encryption or security. This makes Facebook programmers' activity simple since the secret phrase is in plain content arrangement.
Most ideal approach to keep this strategy is to have a special secret word at any rate for sites that you truly trust. Try not to utilize your FB secret key for some other site/entry, so your secret key will be protected .
4.Key Logger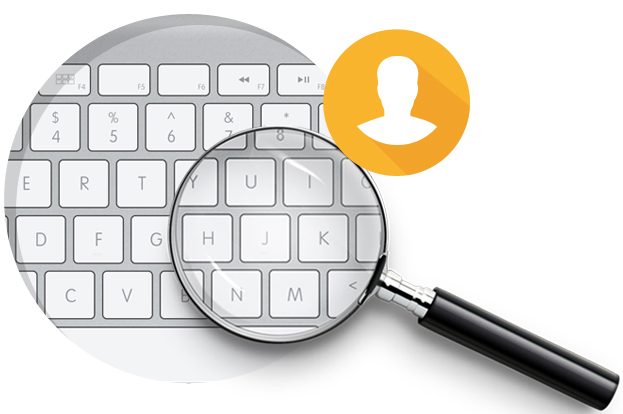 A keylogger is a product apparatus used to record keystrokes on a PC or cell phone. This, thus, records all that you type utilizing your console and store it for use. By and large, keyloggers are introduced as application programming in working frameworks to follow keystrokes, yet there are equipment keyloggers too.
Equipment keyloggers likewise are known as physical keyloggers joined to a PC in a USB port records everything before it sends the console information to the PC. There are different portable keyloggers, that play out a similar activity on different working frameworks.
How Key Logging functions?
All keyloggers keep running out of sight (aside from preliminary forms) and won't be perceptible to clients until you know the keylogger secret key and easy route used to see it. It will record all the keys squeezed and give you an itemized report of when and what keys are utilized for what application – Simply, a spotless report to distinguish passwords.
Any individual who is perusing the keylogger logs can see the Facebook secret word or any passwords and delicate data composed, similar to Visas, bank username, secret phrase and so on. At whatever point you sign in to an open PC, there are opportunities to lose your Facebook secret key to another person.
Equipment keyloggers are recognizable if there should arise an occurrence of your PC however are hard if there should be an occurrence of open PCs.
In another situation, your companion/associate/neighbor could request that you sign in utilizing their PC as an assistance. In the event that they will probably get your secret word, at that point you are well on the way to lose your Facebook record to the programmer.
These days, numerous individuals are utilizing portable keyloggers. It empowers to follow the keypad of portable. Along these lines, any delicate data composed on the portable keypad is powerless against hacking.
How might you shield yourself from Key Logging?
You need not fear keyloggers when you utilize your PC since you are the special case who is going to get to it. In any case, at whatever point you utilize any open PC or your companion's PC, you ought not confide in it.
I generally propose my companions use On-Screen Keyboard at whatever point they are in need to type a secret key. Likewise, if you don't mind ensure that no one is checking your screen when you type your secret word in light of the fact that your screen would uncover what you had composed. In windows, there is an inbuilt apparatus approached Screen Keyboard that encourages us to choose keys utilizing the mouse.
You can open OSK by utilizing the Run exchange box. Winkey + R to open Run discourse box, type OSK and afterward press Enter. These days, many financial entries give a screen console in the program itself. Along these lines, it would be ideal if you utilize it at whatever point you are surfing on open PCs. On-Screen Keyboard levels when equipment keyloggers are introduced.
Never utilize outsider portable keypad applications except if you truly trust the distributer on the grounds that the application may follow the majority of your keystrokes and send it to the distributer.
5 Browser Extension Hacker
This strategy doesn't let the Facebook programmer/aggressor increase total access to your Facebook account, be that as it may, gives some capacity to control your record in a roundabout way. I've seen various Google Chrome and Firefox additional items, which furtively perform activities, such as following an individual, similar to a page in the interest of your Facebook profile, and so on.
How Browser expansion hack functions?
When you visit some malevolent sites or site pages, you will be provoked to introduce a program add-on. When you introduce the extra, it will play out every one of the errands depicted by the programmer or aggressor who made it. Some essential activities are posting announcements on your divider, loving a FB page, following an individual, adding you to some Facebook gatherings, welcoming your companions to like a page, or join a Facebook amass and so forth. You may not realize these things occurring on your FB account until you check your Facebook action log occasionally.
How might you counteract program expansion Facebook hack?
You should screen your exercises utilizing Activity Log. You should not believe any outsider sites inciting you to include a program expansion. Introduce add-on just from the program store, that excessively just from confided in distributers. For what reason would it be advisable for you to hazard your record on the off chance that you don't have the foggiest idea about the distributer or aim of the extra? Hence, dependably avoid these noxious program expansions.
6.Malicious Application Hack
Continuously recall that all the applications you use on Facebook are claimed by outsider distributers and not by Facebook. Obviously, there are a couple of exemptions like Instagram. A pernicious application, which is mentioning your authorization, will do practically all sort of spam stuff on your Facebook profile.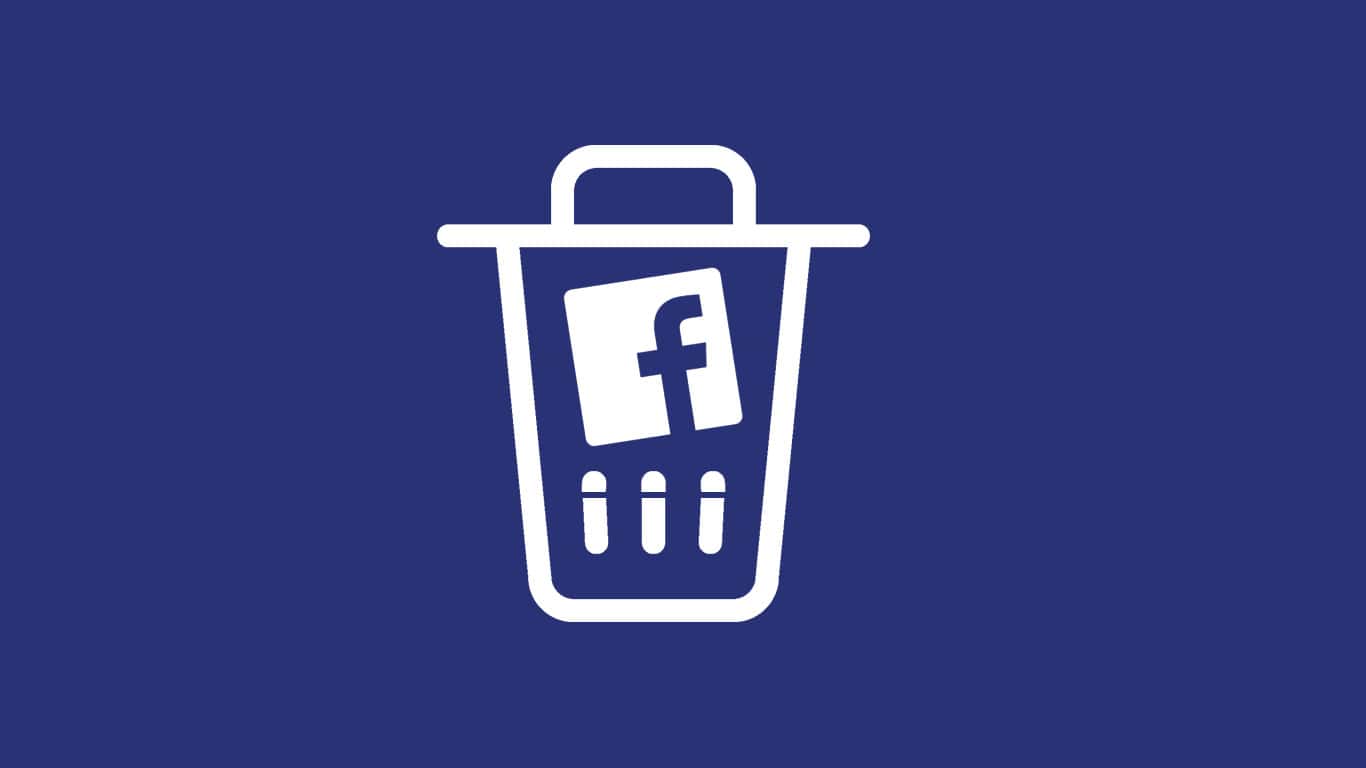 How vindictive application hack functions?
At whatever point you discover Login utilizing the Facebook choice on any site, you should come to realize that it is an outsider Facebook application not claimed by Facebook. When you click Login utilizing Facebook, you will be demonstrated a consent discourse box with the mentioned authorization subtleties. When you click OK catch, the mentioned individual subtleties can be gotten to from FB or the mentioned activities can be performed in your FB account for your benefit.
What could an outsider application do on your Facebook account?
Post photographs and notice
Offer connect to your timetable or to any gathering you have a place
Deal with your page
Post for the benefit of you on the Facebook pages you claim
Access your own data
Access your photographs including "Just me" security photographs; some of the time they can additionally get to your versatile photographs utilizing a Facebook powerlessness like the one I found (Don't stress, it's totally fixed now 😉 ).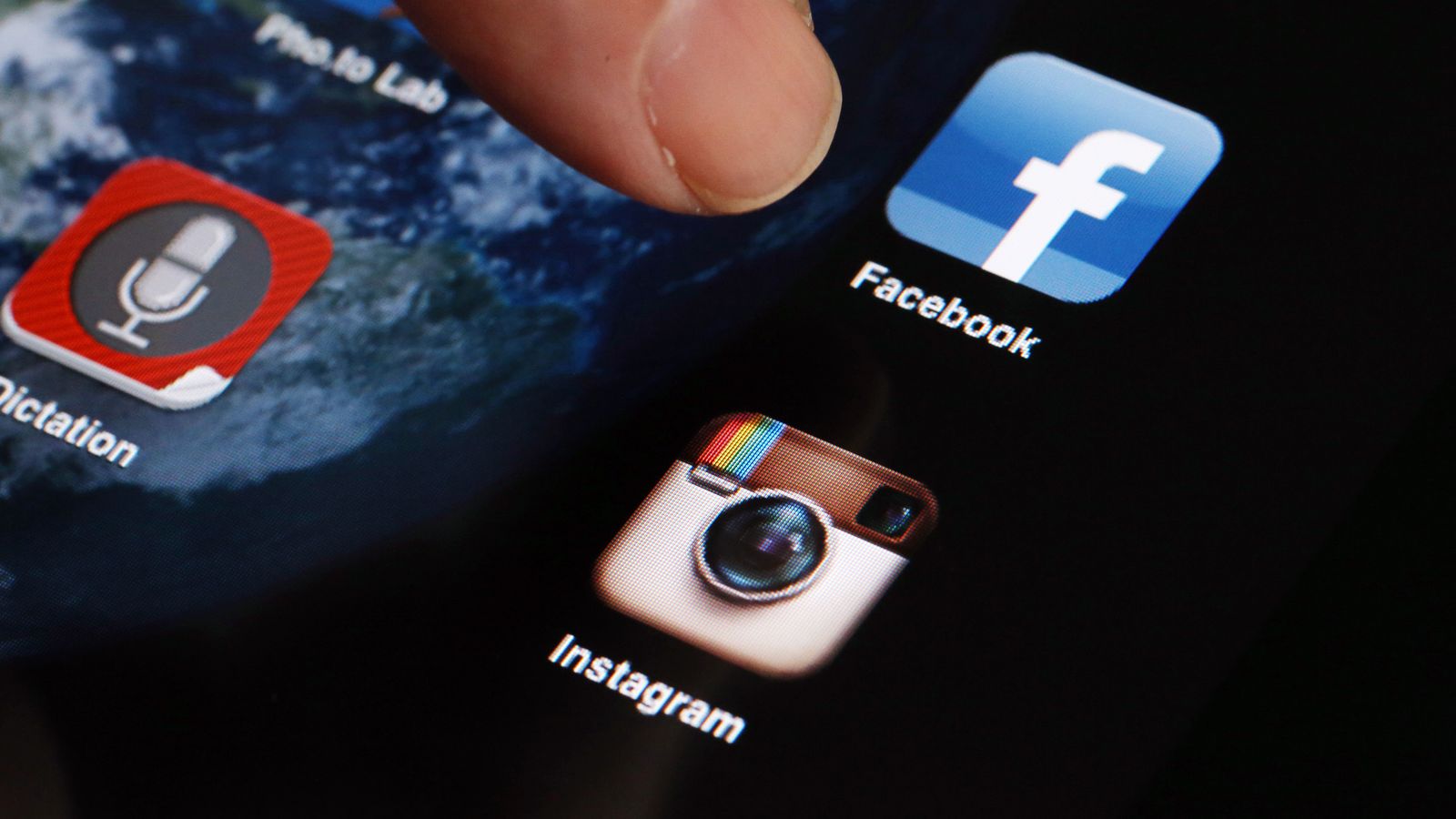 These are only instances of what should be possible. Consider the possibility that the application you are utilizing is noxious. It could spam your Facebook account with a cluster of useless substance.
How might you keep yourself from malevolent application hack?
You ought to dependably be careful with what consents you provide for a Facebook application despite the fact that FB is looking into application's authorization demands. Try not to offer authorization to an application on the off chance that you don't confide in the site or application.
Facebook-outsider application-exchange box
FB Application Permission Dialog Box
You can alter the data that you provide for an application in the consent discourse box (preview given above). Additionally, you should survey the applications that approach your Facebook account here in the event that you think you had offered access to malignant applications.
7 Facebook Account Hacker Software
You may have seen or downloaded numerous Facebook account programmer programming, yet none of them could really hack Facebook secret phrase. Hacking your Facebook secret word rather than the objective client is the thing that it really does.
How does Facebook account programmer programming work?
Individuals who endeavor to hack Facebook account more often than not download programming that is accessible on different sites. The product will gather the unfortunate casualty's secret word (the person who downloaded this product) when it is opened or introduced. Some product brief you to enter Facebook username and secret word. They will store your secret phrase in their database accumulation of passwords. Hardly any other programming increase authoritative benefit from you to introduce foundation keylogger to get your keystrokes including the Facebook secret word.
How might you keep yourself from Facebook hacking programming?
Try not to trust Facebook hacking programming. There is no genuine hacking programming accessible on the Internet as I had said before.
8 Malicious Mobile Application
There are a ton of versatile applications that subtly take Facebook to get to token from your cell phone. The Facebook versatile application works through API, where get to token put away in your portable's inside memory is utilized for validation. It is progressively similar to your username and secret key. In this way, on the off chance that somebody takes your entrance token, at that point he/she is probably going to have full access to your Facebook account.
How malignant versatile application programming functions?
Facebook Application Interface don't require username or secret word each opportunity to get client information. It simply needs mystery get to token to recover client's information. Facebook versatile application stores the entrance token in portable's memory. The application's a piece of the memory is open just to the particular application. Portable applications that have authoritative benefit can get to other application's information. For instance, picking up administrator benefit in an established android telephone could enable an application to take your entrance token. A programmer can complete a great deal of noxious things in the event that he/she gets your entrance token.
How might you keep yourself from vindictive versatile applications?
Introduce versatile applications just from confided in distributers.
Try not to root your cell phone.
Logout Facebook from your cell phone every now and again to get your entrance token lapsed.
Change your Facebook secret phrase every now and again.
9 Browser Vulnerabilities
program vulnerabilities-fb-facebook-hack
Program Vulnerabilities are security bugs, which exist in more seasoned renditions of versatile and work area programs.
How does program vulnerabilities chip away at Facebook hacking?
Most program vulnerabilities are misused through a more established form of the program since all the zero days are fixed by program seller once it is accounted for by specialists around the globe. For instance, Browser Same Origin Policy Vulnerability could permit a programmer/assailant to peruse the reaction of any Page like facebook.com and might play out any activity on your Facebook account since they can peruse the reaction by getting to the Facebook inception. Android Chrome SOP sidestep by Rafay Baloch is one such helplessness that is influencing Android web-see in Android < 4.4.
How might you keep yourself from program vulnerabilities?
You ought to dependably refresh your program and working framework once there is an update accessible. Keeping a more seasoned form dependably has many hazard factors included.
Additionally read our how to Unblock YouTube, Facebook and different sites effectively
10 Self XSS Scam
Self XSS is otherwise called Self Cross Site Scripting. XSS is essentially a web security weakness, which empowers programmers to infuse contents into site pages utilized
Self XSS is otherwise called Self Cross Site Scripting. XSS is fundamentally a web security defenselessness, which empowers programmers to infuse contents into website pages utilized by different clients. What is self XSS at that point? Self XSS is a sort of social designing assault, where an unfortunate casualty unintentionally executes a content, hence abusing it to the programmer.
How does self XSS trick work?
In this technique, programmer guarantees to enable you to hack another person's FB account. Rather than giving you access to another person's record, the programmer deceives you into running noxious Javascript in your program comfort that enables a programmer to control your record. Facebook programmers utilize this system to include you in gatherings, add your companions to the gathering, post on your divider, include your companions in remarks and so on.
How might you keep yourself from self XSS?
Self XSS is something that you let programmers to hack your record. So never and ever duplicate and glue the code given by somebody in your program, else, you will get your Facebook account hacked.
11 Trojan Horses
Trojan Horse is a noxious program, which is utilized to spy and control a PC by deluding clients of its actual expectation. Malware Trojan can likewise be called as Remote Key Logger since it records keystrokes of the considerable number of uses of our PC and sends it to the programmer on the web.
How do Trojan Horses work?
A product you think genuine may be a trojan. A PDF you don't speculate may contain a trojan. An AVI media document given by somebody may be a trojan. The Trojan steed keeps running out of sight process, gathers data and send it to the programmer. Trojan Horse can be sent in any structure through any medium, similar to pen drive, iPod, site, or email. In our point, Trojan records FB secret key that you have composed in your program and sends it to the Facebook programmer utilizing the Internet.
How might you keep yourself from Trojan?
Don't
introduce programs from obscure online sources
play media documents got from an obscure source
open any sort of documents downloaded from untrusted sources
embed pen drive from any suspicious individuals.
Do have a refreshed enemy of infection programming introduced on your PC.
Keeping your enemy of infection programming state-of-the-art does not promise you to remain safe from hacking. Essentially, an enemy of infection programming is a gathering of identified malware and infections. Its main responsibility is to contrast every single record and the database of infections. There are numerous quantities of programming, which empower us to make imperceptible Trojans. In any case, it is all around far-fetched to focus on a typical man with imperceptible Trojanware. In this way, staying up with the latest is defensive to substantial degree. Remember to refresh your enemy of infection programming once an update is accessible.
12 FB Zero Day
Zero Day is a security powerlessness that is obscure to the particular programming merchant. In our specific circumstance, unfamiliar Facebook vulnerabilities are called FB Zero Day.
How does Zero Day hacking work?
FB Zero Day vulnerabilities are exceptionally uncommon since Facebook has a bug abundance program, where security analysts around the globe take an interest and report zero-day vulnerabilities. Zero-day is essentially a security proviso that is obscure to the product merchant.
There are two kinds of individuals who discover Zero Day vulnerabilities. The principal case is Security Researchers and Bug seekers, who make a capable revelation about the powerlessness to the product merchant; FB in our specific situation. Another case falls on the insidious side. Blackhat programmers who discover Zero Day vulnerabilities don't uncover it to Facebook and they will utilize it for their own advantage of hacking. Peruse a couple of high seriousness vulnerabilities found on their bug abundance program given beneath.
How might you keep yourself from zero-day found by a programmer?
You need not to fear a Zero Day helplessness influencing FB. As I had said before, zero-day vulnerabilities are uncommon. By and large, zero-day programmers target just at powerful individuals and big names. It is uncommon to focus on a typical man utilizing a zero-day defenselessness.